Has it been a while since your last FAA inspection? Or are you new to the requirements and regulations you need to follow?
If so, you may be shocked by the FAA Inspection Items that your company is required to provide; and even if it's not 'required by regulation', you will undoubtedly get through the inspection a lot easier with the extra documentation.
Over the last two years or so, the FAA-issued Inspection Items have evolved to be more in-depth and require more preparation than in years previous. So what should you expect for your next inspection?
Documents and more documents!
Lists are typically provided to the inspector of the who, what and when of safety sensitive employees; and it's a great way to provide them the concentrated information they need. Furthermore, lists are often easy to follow which makes it easier on your inspector, but on the other hand, what those lists don't include are the details.
In addition to providing your inspector various lists, be prepared to provide the documentation that supports each and every one of your safety sensitive employees. For example, have a packet for each employee that has:
Personnel action form, payroll record, or other documentation indicating the effective date of hire or transfer

Employment application and/or resume

Pre-employment drug testing custody and control forms and the corresponding verified test results

Pre-employment alcohol testing forms (if alcohol testing was conducted) with results

Job description

Documentation of the first time the employee performed a safety-sensitive function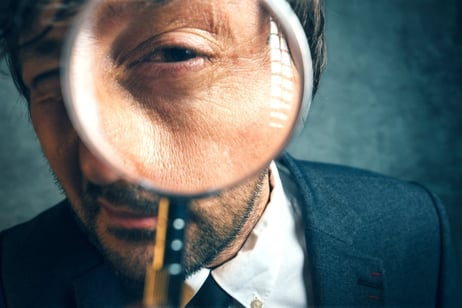 Other areas to consider is if there's an individual who has had a positive alcohol or drug test, or who may have refused to submit an alcohol or drug test. Ensure you have the documentation on hand that indicates they were removed from their safety sensitive position and provided the Substance Abuse Professional (SAP) referral information.
Regardless of an upcoming inspection, it's always a best practice to keep the documents for future reference. If you are indeed preparing for an upcoming inspection, make sure you reach out to your Third Party Administrator (TPA) for assistance on all of the changes to the required FAA Inspection Items.
Feel free to reach out to NATA Compliance Services for further questions or concerns as well. As a company that has been managing an Anti-Drug and Alcohol Misuse Prevention Program since the 1990's, we know what it takes to help keep companies compliant.