Military veterans, especially pilots, have long chosen to pursue a second career in civil aviation. The Washington Post, this year, reports a little more than 80 percent of U.S. civil pilots served in the military during the 1960s. Many saw the military as a gateway to an aviation career; the military provided superior training and the opportunity to fly aircraft that was second to none. Having a military background gave pilots a clear advantage over other applicants within the general aviation industry.
Today, military veterans continue to be valuable to commercial airlines and aviation operators, but the number of veterans transitioning from the military to general aviation has decreased significantly. As a result, only "a third of private-sector U.S. pilots have military backgrounds." Why the change?
Part of the reason is a shortage of pilots and aircraft maintenance technicians (AMT) within the military branches. The Air Force has been especially hard hit with a current shortage of 2,000 pilots, according to Military.com. To address this shortage, the Air Force was given approval to recall as many as 1,000 pilots in a presidential executive order last fall. Consequently, the branch expanded its Voluntary Retired Return to Active Duty Program (VRRAD) with longer tour lengths and additional eligible rated positions. So far, five pilots have returned to active duty through VRRAD and 10 officers have been approved for return.
The military branches are also finding it challenging to recruit and retain AMTs, also referred to as maintainers. While the Army has publically stated it is not projecting or experiencing any shortage in AMTs, the Air Force reports a current shortage of 400 AMTs. Aviation Maintenance magazine states the Air Force previously was short 4,000 AMTs as recently as the fourth quarter in 2015.
Did budget cuts lead to higher aviation crashes?
Military budget cuts have certainly taken their toll on the branches' ability to recruit and maintain aviation professionals, but there is another factor affecting the number of military pilots – aviation crashes. Earlier this year, MilitaryTimes revealed from fiscal year 2013 to fiscal year 2017, 5,500 aviation accidents occurred in the military involving cargo warplanes, bombers, fighter jets and helicopters.
These accidents resulted in the deaths of 133 service members, and permanent or partial disability to countless others. Contributing factors included reduced flight-training hours, loss of maintenance crew and errors in maintenance performance.
Retention of current military personnel
Whether it's commercial or general aviation, both divisions offer generous packages like set schedules and higher salaries as a way to attract pilots and aircraft maintenance technicians. In turn, the military has made significant changes in order to compete with them. Retention bonuses are now being offered as an incentive to encourage service members into staying. Some branches have set up programs to provide further advancement in rank and position. The Army offers maintainers the ability to earn FAA certifications and the Navy has expanded its professional development and career choice offerings. Almost all branches report they have lengthened the commitment terms for new aviation recruits.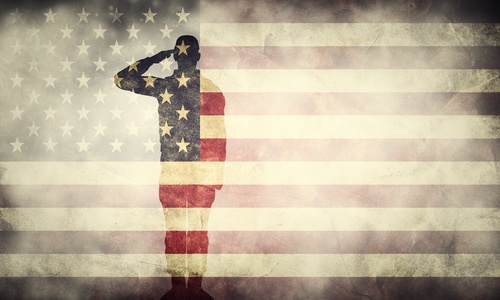 Civil aviation still attractive to veterans
With fewer people using the military as a pathway to the cockpit, the flow of veterans into civil aviation is not strong enough to fix the shortages the industry faces. Despite this, there are still many military veterans looking at civil aviation as a secondary career which will certainly help bring new talent into the industry – especially as seasoned pilots and AMTs prepare to retire.
Stripes to Bars, a nonprofit organization that was launched in 2016, has already handed out $12,000 in scholarship money to veterans training for their pilot's license. Thano Genos, Chair of Marketing, said they are currently looking to expand its program to offer scholarships for maintenance personnel, as well as working with military branches to provide information to those preparing to leave the service. Financial assistance in the form of one of three existing GI Bills may also be available to veterans seeking a new career in civil aviation.
The simple fact: there is not a one-fix solution to solve the pilot and AMT shortage our industry faces. Companies need to start thinking outside the box, embracing tools like social media, expanding their current pools of prospective talent sources, engaging with younger generations and promoting aviation.