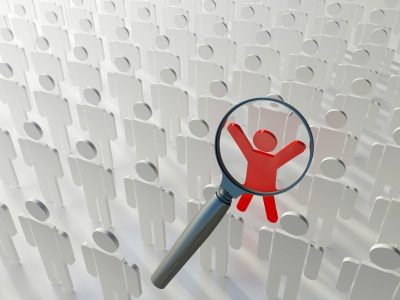 As the economy has started to pick up and hirings are starting to increase, hiring managers are starting to feel like they have jobs that need to be filled and it needed to be done yesterday. This feeling is only amplified if you have lost employees and are now down from where you need to be.
However, simply hiring someone is a risky and potentially costly venture. Before you hire the wrong employee, follow the following tips to help make sure you can be best suited for the future.
Know What You are Looking For
The critical first step that most hiring managers leave out when feeling the pressure to hire a new individual is that they don't clarify what they are looking for. If you don't know what you are looking for specifically, you may not only miss the best candidate, but they may not even apply!
Vague job postings or job descriptions can be a turn-off for new hires as they may think your company doesn't know what they are looking for or it may not seem like the job they are looking for. Even worse, you will get a lot of candidates who may not qualify or may not be best suited for your available position. These individuals may not be looking for the job but simply are looking for a job.
Not knowing what you are looking for is a risky situation that can doom your company to spend a lot of money for either low productivity, poor results, a termination or resignation or, if things reach the extremes, a lawsuit. You will want to make sure you are clear with your job description, listing key duties, responsibilities, tasks and functions of the position. You want to look at what the job itself is and not who last held it, because they are already gone.
You will want to look at some of the key traits and skills that will make someone successful in this position. There are lots of people who are proficient with Excel or Word but that may not be a huge factor to their success. Know what you are looking for and how to test for it so you can make sure that when you are in an interview, you don't get distracted by a great personality that might outshine the more qualified, skilled applicant. If you are looking for a mechanic, your ideal candidate may be a bit more introverted and may not interview that well but may have superior technical skills.
Make Sure You Found What You Are Looking For
Next is making sure you know whom you are hiring. Schools and Universities now help students know what to expect in the hiring process and prepare them to give the right answers and show all the necessary flash to land a job. According to a survey done by Monster.com, 50.6% of companies check social media sites to see what the finalists for a position are like and 44.8% Google those individuals. There are powerful tools that, in addition to a background check, and, depending on the position, a drug test, can help give a glimpse of who you are hiring.
While the list of background checks we provide here can paint a good picture of a candidate, there is more work that needs to be done. Simply looking for a candidate should not be your goal. You should want to find the right candidate. Knowing what you are looking for and making sure you found what you are looking for are keys to helping your company be more successful.
Need help ensuring your hiring the best candidate? Contact us today!