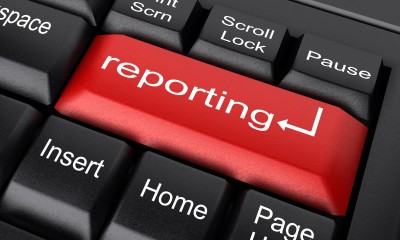 Well everyone, it is that time of year again - time to start preparing your Management Information Systems (MIS) reports. We get a lot of questions about this, so we thought we'd write this post to help.

The most common question asked is, "Am I required to submit an MIS report as part of my FAA drug testing requirement?"

In this post, we help you get to the bottom of whether you need to submit an MIS report.Management Information System (MIS) Reports are due by March 15th for:
Each part 121 certificate holder: each calendar year

Entity with 50 or more employees performing safety-sensitive functions that conducts alcohol and drug misuse prevention programs: each calendar year

All aviation employers not included above: upon request from FAA
Locations and/or the number of safety-sensitive employees can change throughout the calendar year. Therefore, you need to pay attention to your contractor or repair station's Program Registration or Operations Specifications of A449.
14 CFR Part 120 requires you to update the registration information as changes occur.
The Limitations & Provisions section of your Operation Specifications of A449 requires you to update:
Location or phone number where the Anti-drug & Alcohol Misuse Prevention Program records are kept

If the number of safety-sensitive employees goes to 50 and above, or falls below 50 safety-sensitive employees
This information has a direct impact on MIS Reporting.
If 50 or more safety-sensitive employees is marked on your registration, you are required to submit an MIS report (even if you fall below 50, because you failed to update your registration).
If the FAA requests for you to submit an MIS report, they send the notification Information & Instruction packet to the "Location" provided on your program registration.
Do you have questions or require additional information regarding Management Information System (MIS) Reports? Please post your questions in the comments section below, call 800-788-3210, or visit http://www.faa.gov/about/office_org/headquarters_offices/avs/offices/aam/drug_alcohol/testing/mis/