For those of you who are required or were lucky enough to be selected to submit a Management Information Systems (MIS) Report, this is a reminder that your Reports are due by MARCH 15th.
While researching your testing history for the previous ca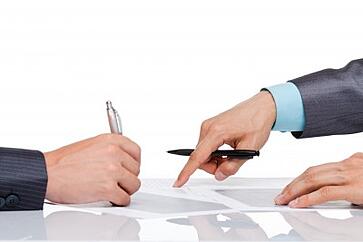 lendar year for your MIS report did you discover that you have DOT tests that did not fit into any one of the FAA Safety-Sensitive Categories or just realized you tested an employee on the wrong form?
Take a look at the current testing requirements:
§ 120.105 Employees who must be tested.
Each employee, including any assistant, helper, or individual in a training status, who performs a safety-sensitive function listed in this section directly or by contract (including by subcontract at any tier) for an employer as defined in this subpart must be subject to drug testing under a drug testing program implemented in accordance with this subpart. This includes full-time, part-time, temporary, and intermittent employees regardless of the degree of supervision. The safety-sensitive functions are:
(a) Flight crewmember duties.
(b) Flight attendant duties.
(c) Flight instruction duties.
(d) Aircraft dispatcher duties.
(e) Aircraft maintenance and preventive maintenance duties.
(f) Ground security coordinator duties.
(g) Aviation screening duties.
(h) Air traffic control duties.
If you have DOT tests that do not fit into any of the above categories or tested your employee on the wrong form, fear not. The FAA published guidance on how to handle these situations on their Frequently Asked Questions.
How does an employer go about changing a DOT test to a non-DOT test when the employer discovers after receiving a verified test result that a Federal Drug Testing Custody and Control Form (CCF) was used for a non-DOT test?
The Department of Transportation's (DOT's) Office of Drug and Alcohol Policy and Compliance requires each DOT Agency's program manager to make a case-by-case determination when an employer requests to change a DOT test result to a non-DOT test result. In order for the FAA to make this determination, an employer would need to provide a copy of the test result and a statement to explain whether it was an inadvertent error on a non-safety sensitive employee, or if the employee was safety-sensitive and the employer made a regulatory error.
Employers may provide written requests and supporting documents to the FAA's Drug Abatement Division at drugabatement@faa.gov or the following mailing address:
FAA/Drug Abatement Division (AAM-800)
800 Independence Avenue, SW., Room 806
Washington, DC 20590
Fax Number: (202) 267-5200
Once the information is reviewed, you will receive a written statement as to whether the FAA/Drug Abatement Division concurs with the change or not. If they concur, then you would correct the record according to the steps described in 49 CFR part 40, § 40.205.
If you have any further questions or need additional guidance that is more specific to your situation, you should contact the FAA Drug Abatement Division at (202) 267-8442 or drugabatement@faa.gov.