U.S. Citizenship and Immigration Services (USCIS)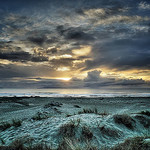 has updated their Handbook for Employers, Guidance for Completing the Form I-9. The handbook is over 70 pages long though so figuring out what exactly has changed can take some time.
Don't worry; we've got you covered.
To start, we looked at what spurred the changes to the handbook. On March 8th of this year, USCIS released a new I-9 form that should be used by employers for employment eligibility verifications going forward. The old form will only be valid until the 7th of May so you will want to acquaint yourself with the new form and the changes that they made. Some of the changes to the new I-9 form include expanding the form to two pages, additional instructions and fields for email addresses, phone numbers and foreign passport numbers in section one.
With those changes in mind, USCIS realized they would need to update the handbook. For those of you who used this handbook in the past, the old title was Handbook for Employers, Instructions for completing the form I-9. As you may have noticed in the title of this post, they have replaced "Instructions" with "Guidance."
In addition to the simple name change, the handbook has been updated to reflect the changes in the new I-9 form. This includes various updates in part 2 and part 3 (Pages three through 30) that needed to be updated with the new form.
New images are included in the handbook, which help show employees and employers how to complete section 1-3 of the new I-9 form.
The section on recording changes of name or identity has been updated to reflect updated guidance.
If you would like additional help on this, visit the I-9 Central website. Here, you will be able to find any new updates and guidance about the new I-9 form.