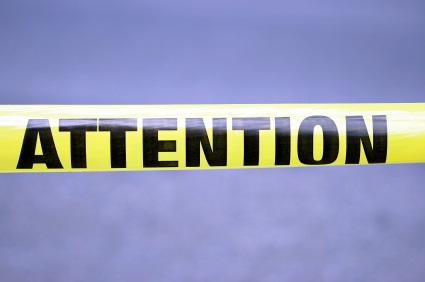 Attention To: Administrators of Crewmember Clearances for TSA General Aviation Programs Supported by NATACS.
If your company maintains fingerprint and security threat assessment results on regulated crew members to comply with TSA background check requirements, please read the important notice below concerning changes made to the process with respect to clearances passed through from one operator to another, which is also referred to as a "prior" status.
Please note that if this change affects your operation, this notice will also be displayed when you login to the site.
Provided below the notice are Frequently Asked Questions pertaining to this process change.
CLEARANCE UPDATE NOTICE
In the ongoing effort to enhance security and to conform with updated information requirements of the TSA on individuals subject to the TFSSP, PCSSP, and DASSP programs, NATACS has implemented procedural changes affecting the ability to transfer fingerprint results from one company to another.
Any regulated person that moves from one operator to another is now required to update his or her information and receive clearance.
In addition, effective immediately, those who have been cleared by one operator and had their results transferred to another operator based on a prior clearance will also be required to update their information and be issued an updated clearance.
FREQUENTLY ASKED QUESTIONS
1. Question: Is this process change a TSA requirement or a NATACS requirement?
Answer: NATACS must submit updated employment and demographic data on active-regulated personnel. In order to ensure that NATACS has the most current data on these personnel, NATACS implemented this process change that required programmatic changes to disallow a "prior" status which utilizes a clearance from a prior regulated operator.
2. Question: If an operator does not want to go through this new process, how can the prior clearance be obtained?
Answer: The operator has the option to obtain the prior clearance from the operator that received the original clearance.
3. Question: What happens with the "Pass" clearance obtained from a prior on a person, if the operator does not update the person's record to submit to TSA?
Answer: From the NATACS system, the certificate wil display "Expired."
4. Question: If the data is updated on an active person and submitted for an updated clearance, will the certificate be updated as well?
Answer: Yes. The certificate will be updated to reflect the security threat assessment (STA) updated date.
5. Question: What will happen, if the clearance is not updated by 01/15/2014?
Answer: The status and certificate will continue to reflect the update required.
If you have any questions, regarding this notice or need assistance with the new process, please contact NATACS's Compliance Support Center, Monday through Friday 7:00 AM until 8:00 PM Eastern Time or email info@natacs.aero.