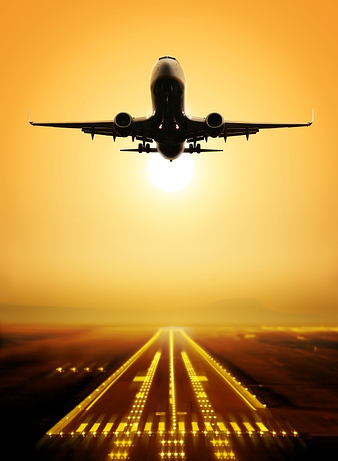 The FAA has ordered safety checks of over 400 Boeing 767 jets beginning in March, due to some concern about moveable tail sections that could potentially cause loss of control of the airplane.
The inspections will determine whether each jet's six bellcranks could potentially cause failures or jams that could impact the pilot's ability to control the plane. Should issues be found, the FAA has said it will take "corrective actions" if necessary.
This is just another in a long line of FAA inspection orders that began as far back as 2000. In addition to the tail sections, the FAA is also putting attention on a flight control mechanism called the "elevator," that is involved in the ascent and descent of a plane. There is reason to believe that this, too, is a potential accident waiting to happen on some of the 767 models.
While no accidents have been linked to the parts that the FAA is paying attention to so far, it is reassuring to most in the industry that the FAA is working to be proactive to prevent such catastrophes.
Airlines with faulty parts have six years to replace the parts with more effective solutions.
Complaint from the Peanut Gallery
Naturally, a few airlines were unhappy at the FAA's recent mandate, and made their cases known. United Airlines is one such company that railed against the directive when first proposed in November of 2013. United asked that it be withdrawn, but the FAA did not change its course of action, to no surprise.
Despite airlines' concerns about the costs of this directive — experts estimate it will cost over $2 million per plane to test and fix any issues — the FAA is undeterred in its mission to identify and correct any issues that could cause malfunctions. Boeing has stated that some of the repairs for the 767 jets may be covered under warranty, which could cut back on the investment airlines have to make.
There have been more than 1,000 767s delivered worldwide, having first entered the market in 1982. Now there are 415 still functioning, but the FAA could make no comment on how many of those would need repairs.
Safety is FAA's No. 1 Concern
While the industry might not be happy with the increased costs associated with these inspections, one fact can't be disputed: air transportation is getting safer. In fact, the number of accidents and incidents involving commercial aircraft has drastically shrunk over the past few years, with only 12 incidents reported in 2013.
Looking back, 2012 was the safest year in air travel since 1945, according to the Aviation Safety Network. There were only 23 deadly accidents and 475 fatalities, which, while that sounds like a lot, is less than half of what it was in 2000.
And while some of this reduction can be attributed to better-built planes and more training for staff, it's also due, at least in part, to the efforts of the FAA.
After a series of accidents in 1996, the FAA set its goal to reduce accident rates by 80% over 10 years. To that end, the federal organization has been paying more attention to data and statistics that can help it make better choices about what planes are at risk of malfunction, and what airports have the highest risk of incidences. From this information, the FAA can set regulations to reduce the risk of accidents.
The FAA has everyone's safety in mind, from the passengers to the flight staff, as well as the planes themselves. So while more mandates for inspections seems a headache for those involved, the motive is one we can all get behind: safety in the skies.