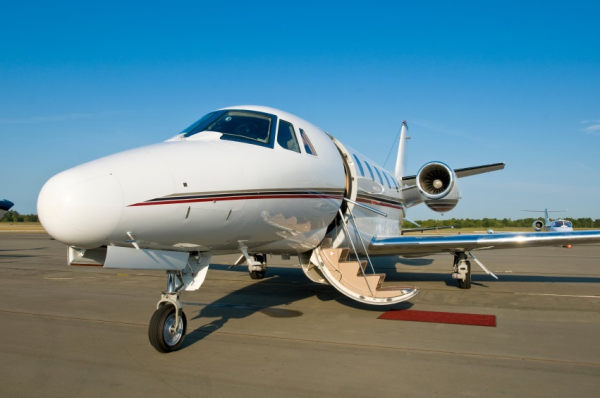 Why is information on air traffic compliance and regulations so difficult to understand? If you run a private charter, you may know you need to adhere to the Private Charter Standard Security Program, though you may not know what that entails. Here, we break it down for you in easy to understand language so you can ensure that you're compliant and take measures to get your staff properly trained and vetted.
The Private Charter Standard Security Program (PCSSP) is similar to the Twelve-Five Standard Security Program (TFSSP), with additional requirements if your aircraft has a maximum takeoff weight (MTOW) of more than 45,500 kg (or 100,309.3 pounds). If your private charter is configured with 61 or more passenger seats, you also need to adhere to the additional requirements.
So What's the Difference Between the TFSSP and the PCSSP?
If you're a private charter, you have to adhere to the same security measures as TFSSP, but you are also required to screen your passengers and accessible baggage before they can board or be placed on your aircraft.
Additionally, you are required to have a security program in place that shows how you are implementing these security measures. Your program must include the following:
Metal detection devices

X-ray systems

Security coordinators

Training for security coordinators and crewmembers, as well as those with security-related responsibilities
Who It Doesn't Affect
If your private charter has a MTOW of 12,500 or more, but less than 45,500 kg, you don't need to worry about the PCSSP. You are still, however, required to adhere to the TSA's Twelve-Five Standard Security Program.
Complying with PCSSP
Once you've created your security program and met all the criteria, consider your training strategy. Before you start looking for TSA screeners, know this: TSA has acknowledged that because most of the private charter operations don't happen at airline terminals that already have an established TSA presence, it's not necessary that your screeners be TSA. It would be a logistical nightmare to try to run all private charter passengers through existing TSA security checklines, so TSA has lightened up in this regard.
The Private Charter Rule permits "non-TSA" screeners that have completed TSA-approved private charter screener training to screen those passengers and baggage coming through your private charter. This makes the training process a little simpler than if you were required to only use TSA screeners.
If you don't have training procedures in place, not to worry. Working with an HR compliance company like NATA Compliance Services can ensure that your private charter employees are not only appropriately trained but also fingerprinted and cleared with a TSA-approved background check.
How to Request Your PCSSP
To ensure you're compliant with the Private Charter Security Rule, request your PCSSP before you begin operating your private charter.
Send an email to Lon.Siro@dhs.gov with "Request for PCSSP" as the subject.

Include:

Name of parent company and your certificate number

Confirmation that your company is either a 121 or 135 operator conducting private charter operations in aircraft with a MTOW more than 45,500 kg or has a passenger seating configuration of 61 or more will be subject to the screening requirement; or an aircraft operator using aircraft with a MTOW over 12,500 pounds certificated by the FAA under 14 CFR part 125.

Your name and title

Telephone number and fax number (if applicable)

Name of your company's Principal Operations Inspector and at least one other FAA inspector or supervisor and their phone numbers
Compliance is the name of the game in the air transportation industry. Even if you don't operate a commercial airline, it's still necessary to adhere to the regulations created in the Private Charter Standard Security Program.