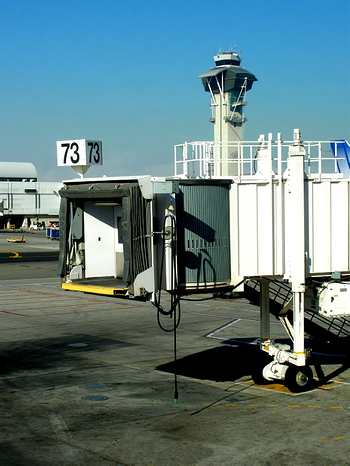 In the past, any person interested in becoming an air traffic controller needed military or aviation experience. Now those restrictions have been removed, and experience is no longer required for the position.
The reason for the lift on requirements seems to be part of its greater initiative, the 10-Year Strategy for the Air Traffic Control Workforce. In order to keep up with the growing demand for this position, the FAA is set to hire 6,000 air traffic controllers in the next 5 years -- and 10,000 in the next 10.
Current Requirements for Air Traffic Controllers
Even without the military or work experience, there are still plenty of requirements for air traffic controllers, as they are government positions.
It's no surprise that candidates must be United States citizens, and that they must speak English (clearly enough to be heard over communications equipment). In addition to being 31 or younger, candidates must pass both a medical exam and security investigation. The FAA also wants applicants to have three years of "progressively responsible work experience," or a Bachelor's degree, or a combination of the two. Then there's the FAA air traffic pre-employment tests.
If you meet all these requirements and get hired, you'll then have to train in Oklahoma City to become certified through a combination of classroom, simulation, and on-the-job training. After you complete your certification, you'll be assigned a facility (there are 315 in the country).
A Promising Career Path
While trainees start relatively low on the government pay grade at FG-1 during training (in 2012, that equaled around $17,000), that doubles as soon as certification is complete. And beyond that, the median salary for air traffic controllers was $122,530 in 2012, so it's not a bad field to get into financially.
The work itself will keep you on your toes, and can include:
Monitoring or directing movement of aircraft, both on the ground and in the air

Issuing landing and takeoff instructions to pilots

Overseeing all ground traffic at airports

Providing important information to pilots, such as weather updates
Given that the mandatory age for retirement for this role is 56, you could still enjoy plenty of years of retirement after a fulfilling 25 or 30 years working as an air traffic controller.
Is It Right for You?
While you may now qualify to apply for an air traffic controller position, consider whether it's a good fit for you. Here are the qualities that make for a successful air traffic controller:
Interest in the Aviation Industry: obviously it's a good fit if the work interests you. If you've considered becoming a pilot or working for an airline, this might be ideal.

Thinking on Your Feet: directing aircraft and overseeing many moving parts requires flexibility and a quick eye.

Ability to Multitask: with many planes taking off and landing simultaneously, you should be able to juggle multiple tasks at once.

Ability to Work Under Pressure: having the safety of planes and their passengers in your hands is a great deal of stress that you should be able to manage.

Good Memory: being able to remember both recent and distant events is key to effectively working in air traffic control.

Taking and Giving Orders: while it's necessary that you be able to respect authority and take orders, you also need to be assertive enough to give them in the right situation.

Solid Spatial Awareness: being able to visualize where each plane is in relation to others and prevent any potential issues is a definite benefit for this role.
For more information, visit the FAA's career page on Air Traffic Control Specialists.
If you've got these characteristics and are interested in a career as an air traffic controller, apply for a position on USAJOBS.
Photo: PhotoSpin