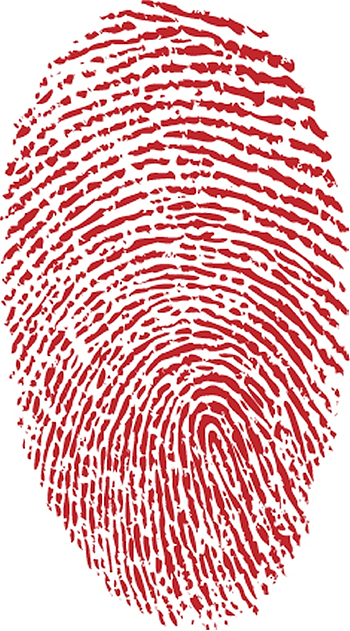 Complying with the agencies that regulate the airline industry can be daunting and complicated. From the TSA to the DOT and FAA, airline operators must adhere to rules on security and training or face fines, suspension of operating licenses, or even face criminal charges. With so much at stake, let's overview the TSA, DOT and FAA background and training requirements and how operators can comply.
Fingerprinting & Background Checks
The TSA requires fingerprints and background checks for all flight crew members and security personnel, as well as non-U.S. citizens seeking flight training. The TSA's 12-5 Fingerprint & Security Program (TFSSP) applies to flight crew and security personnel of larger aircraft carriers while the Private Charter Standard Security Program (PCSSP) covers charter operators.
Under the FAA's Pilot Record Improvement Act, the Federal Aviation Administration (FAA) requires that operators assess a pilot's or applicant's qualification and safety background before that individual can begin service as a pilot. And the Department of Transportation (DOT) requires employers to gather information on an applicant's drug and alcohol history for the previous two-year period.
Path To Compliance: Operators must ensure that employees are fingerprinted as directed in order to obtain background information. Employers must register the employee online at either ACS or NATA in order for the employee to fill out the necessary paperwork. Fingerprints must be obtained by approved fingerprint collectors, like NATACS, the airport badging office, or local law enforcement. These collectors then submit the fingerprints to either ACS or NATA which run the background check on the employee and notify the operator of the results.
The process is more involved for non-U.S. citizens seeking flight training (AFSP) in the U.S. Prior to collecting fingerprints for a background check, the applicant must obtain the proper VISA and notify a TSA registered flight school of their intent to take flight lessons.
Outsourcing fingerprinting and background collection to an HR compliance company that focuses on the aviation industry, like NATACS, not only frees up HR staff to perform their daily tasks, but also ensures fingerprinting services are TSA-compliant and empowers operators with the information they need to hire only those with clean backgrounds.
Training
In addition to requiring a background check, PCSSP also requires that charter operators provide all flight crew and those with security-related responsibilities with training on screening both passengers and accessible property.
Path To Compliance: The charter operator must implement a security training program including metal detection and x-ray systems.
The TSA requires initial and ongoing Flight School Employee Security Awareness (FSSA) training of all employees of flight schools who have contact with students.
Path To Compliance: The TSA provides security awareness training, however a flight school may also choose to develop its own program. NATACS provides free online FSSA training that adheres to the standards the TSA training requirements.
The FAA requires that all employees of commercial operators who perform safety sensitive duties to undergo training on the effects and consequences of substance abuse as well as the cues that may indicate drug use and abuse.
Path to Compliance: Operators must establish an education program to provide employees with printed educational materials and a community service hotline telephone number. In addition, supervisors must complete a one-hour training on the indicators of probable drug use and alcohol misuse. Online trainings are a valuable resource since they save time and ensure standard training and compliance.
Safety is an ongoing concern for the aviation industry, so adhering to TSA, DOT, and FAA regulations not only provides safety for employees and passengers but also ensures operators can continue driving their businesses into the future.
Image: PhotoSpin