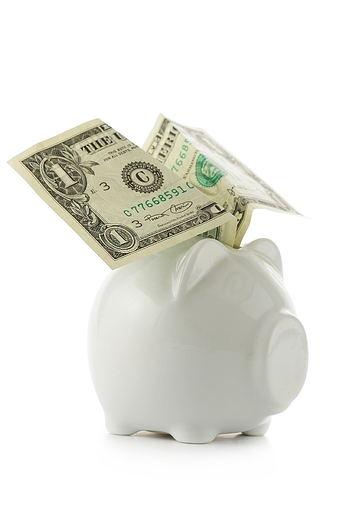 Fuel is the number one expense for airlines, so it's no surprise that they continuously seek new ways to reduce their fuel use. While air carriers can't immediately replace their existing fleets with new, fuel efficient aircraft, they can make subtle changes that make them cheaper to operate.
Airlines reduce fuel consumption throughout their operations but they tend to focus on making flights lighter and faster, since most fuel is consumed during flight. Saving even a few pounds can add up to big savings over thousands of miles and hundreds of flights.
Flying Light
Airlines have a long history of reducing the weight of their aircraft. From ultra-light aluminum seat frames to less dense carpet, airline companies have seen the value of reducing what they carry.
Virgin Atlantic recently announced an improved tray table design that is expected to save millions in fuel. The new tray tables stack more efficiently in their storage carts, allowing each cart to carry 33% more trays.
This resulted in Virgin Atlantic grounding one tray cart each flight, saving them around 53 lbs each flight. Over its entire fleet, this improved design is expected to save the airline millions.
Lufthansa also made news recently by their efforts in reducing the weight of the containers used in their cargo operations. The airline replaced their existing containers with a lighter-weight version that weighs 31 lbs less. That's 15.4 million pounds Lufthansa does not have to transport around the globe, which is expected to save the airline 2,000 tons of fuel every year.
Also helping save fuel are iPads, surprisingly. In 2011, United Airlines purchased 11,000 iPads to replace pilots' bulky paper manuals in the hopes of saving 326,000 gallons of fuel annually. Last year, the U.S. Air Force joined the trend and replaced their onboard flight bags with 18,000 iPads, saving about $50 million a year. Now, American Airlines has replaced their 30 - 40 lb. Kitbags with iPads, which not only save fuel over their more than 14,000 daily flights, but also seem to make for happier pilots.
Flying Fast
Major airlines have been installing winglets onto their existing fleet for a few years now, and there seems to be no stopping this transformation. Winglets are extensions made to the tips of wings that look a bit like a split end. Their purpose is to reduce drag, which, in turn, reduces the fuel used to move through the air. United installed winglets on its larger fleet several years ago, saving about $200 million in fuel every year. Each winglet saves about 2% of fuel, which, when the program is expanded to United's entire fleets, will save the airline $60 million annually.
Efficiency isn't just focused on airplane design; there is considerable pressure to create more efficient routes, which reduce flight time and therefore reduce fuel consumption. United says it has already improved the fuel efficiency of its fleet by 32% since 1994, partly due to improving flight planning.
To support more efficient routes, GE has been pursuing a $500,000 crowdsourcing contest, Flight Quest, to find a better flight planning solution. The contest seeks to reduce flight time, fuel consumption and emissions with a solution to empower pilots, airlines, and air traffic controllers with the ability to make real-time decisions about the most efficient flight plans and adjustments.
On a larger scale, the NextGen program plans to replace the existing air traffic network with a nationwide GPS network that could save at least 3.3 billion gallons of fuel annually by 2025. However, recent proposals to cut funding to the program could delay the national rollout, which has concerned some who advocate for the savings and efficiencies.
Airlines will continue to seek constant improvements on flying lighter, faster, and straighter as fuel prices continue to fluctuate and there are opportunities to advance.

Image: PhotoSpin