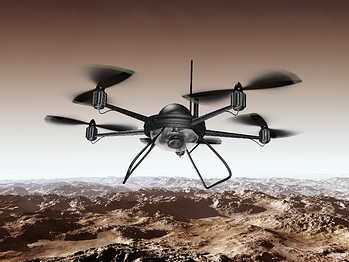 There is a lot of news about companies like Amazon and Domino's Pizza using unmanned aircraft systems (UAS), or drones, to expand their operations. Until commercial use is permitted, however, these ideas will remain just attention-grabbing headlines. Yet pressure has been mounting this past spring for the FAA to develop a process for authorizing and regulating UAS, which can't come fast enough for those who are skirting the law and making money on UAS.
Let's look at what's at stake.
The FAA allows UAS under certain conditions, as a hobby, but in 2007 the FAA essentially banned commercial applications.
According to its website, "Commercial UAS operations are limited and require the operator to have certified aircraft and pilots, as well as operating approval." To date, only one operator, in the Arctic, has been granted this approval. Every other commercial UAS operator is violating FAA regulations.
In 2012, Congress directed the FAA to develop a plan to safely integrate commercial UAS by September 2015, but it wasn't until May of this year that regulators announced their intent to streamline UAS for "low-risk" activities like film-making, utility inspections, and farming. These regulations would apply to aircraft that are 55 pounds or lighter but would still not likely be permitted until 2015, and the FAA has not announced when it will begin looking to permit larger UAS.
The Need For Speed
The permits cannot come fast enough for some who are ignoring the current ban on commercial UAS with potentially disastrous consequences. In March 2014, a drone nearly collided with a US Airways flight over Florida.
While such incidents are rare, Jim Williams, the head of the FAA's UAS office, reiterated the danger saying, "Imagine a metal and plastic object -- especially with [a] big lithium battery -- going into a high-speed engine. The results could be catastrophic. [That's] why it is incredibly important for detect-and-avoid standards (for small unmanned aircraft) to be developed and right-of-way rules to be obeyed."
Ready For Takeoff
When the FAA does release the standards for permitting commercial UAS, both established leaders in the aeronautics industry and entrepreneurs taking advantage of lower cost of entry are ready to profit.
"It's going to become a huge market," said Bill Powers of the Center for Emerging Threats and Opportunities at the Potomac Institute for Policy Studies.
Just how big? The UAS industry is estimated to be worth more than $13.6 billion and 700,000 jobs in the first three years alone, according to a recent economic impact report by the Association for Unmanned Vehicle Systems International.
Taking advantage of this new market are industry vets, like Lockheed Martin, which recently introduced an avionics suite for the military and commercial applications revealing a shift to commercial applications as defense budgets shrink.
But small firms don't have the luxury of time. "[Start-ups are] very frustrated because they want to create livelihoods," said a commercial UAS entrepreneur in a CBS interview, "They want to generate tax revenue, they want to create jobs in their local area, and their hands are completely tied by the current regulations."
Companies aren't the only ones waiting for the FAA to release their guidelines for commercial UAS. Pilots and ground personnel are also waiting to see what it will take to become certified. "I believe that the FAA will ultimately create levels of certification somewhat like what the military has," said Dan Macchiarella, Chairman of the Department of Aeronautical Science at Embry-Riddle Aeronautical University. But until the FAA comes out with their guidelines, no one knows for sure.
What is known is that companies are chomping at the bit to start legally operating commercial UAS.


Image: PhotoSpin