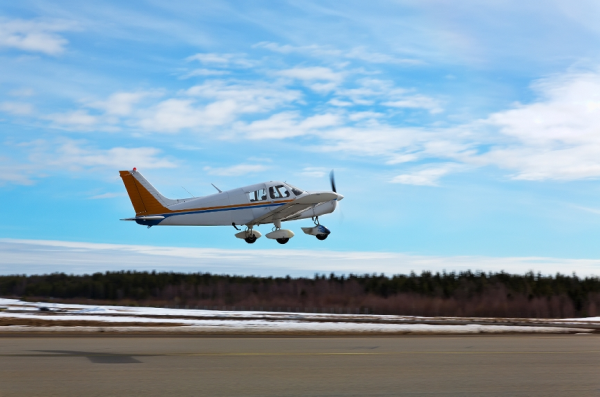 Flying small planes is risky for several reasons: the pilots may be less experienced, the planes may be older than commercial fleets, and/or they may not have the same safety equipment as larger craft.
To help reduce the cost of making new and existing small aircraft safer, Congress passed The Small Airplane Revitalization Act, which was signed into law last November. The law requires the Federal Aviation Administration (FAA) to create new certification regulations around designs of light aircraft and modifications to small airplanes. The modifications being targeted include upgrades to older aircraft that should make it more affordable for owners to install modern safety equipment like:
Airbags

Appropriate seat restraints

Upgrades to modern, safer technology
The Need For Safer Small Planes
Safety in small airplanes and general aviation has been in the news lately, after Richard Rockefeller crashed and died in a single-engine turboprop plane in June. Yet the incident is far from a rare occurrence in the United States, where there are an average of three general aviation crashes a day. In 2013 alone, 1,199 crashes involving small airplanes and helicopters killed 347 people and injured 571 in the U.S. These general aviation crash rates have not changed in nearly 15 years; at the same time airline crashes have been reduced to near zero.
"The certification rules, originally designed to enhance safety, are actually a hindrance," said Sean Elliott, Vice President of advocacy and safety for the Experimental Aviation Association (EAA), "and are acting against the best interests of advancing pilot situational awareness and increasing accident survivability with technology."
Since 90% of FAA general aviation aircraft are small and light aircraft, focusing on FAA certification will have a big impact on the industry.
How Things Will Change
The Small Airplane Revitalization Act affects small aircraft in two ways. First, it creates an easier and faster way for manufacturers to design light aircraft in accord with FAR Part 23 airworthiness certification requirements. Second, the new law will require the FAA to update the process of certifying and maintaining existing small aircraft while providing a way for owners to reduce the costs of maintenance. "Reforming the way the FAA certifies aircraft can help more pilots fly more safely while lowering their costs," said Mark Baker, president of the Aircraft owners and Pilots Association (AOPA).
With the average age of small aircraft is around 40 years old, new certification requirements for maintaining and retrofitting legacy craft will have a significant impact.
Where The New Rules Will Apply
While the expedited design certification will apply to manufacturing of all light aircraft, the new maintenance certification of existing craft will apply to type certified light small aircraft with less than 200 horsepower and some yet to be determined gross weight number similar to the light sport aircraft category (LSA).
How The Small Airplane Revitalization Act Makes Skies Safer
The Small Airplane Revitalization Act seeks to reduce the number of incidents involving light aircraft by targeting outdated certification standards that were preventing manufacturers from creating new safety equipment for light aircraft and marketing them appropriately. These certification standards required that manufacturers certify every upgrade or retrofit for every individual airframe in order to proceed to market. With thousands of airframes from the past 40 years in the sky, the previous requirements were seen as too time consuming and expensive to be reasonable.
"By focusing on common-sense regulatory reform, we can strengthen general aviation…" said Rep. Mike Pompeo (R-KS), who introduced the bill to the Senate floor last year. "These new streamlined regulations will decrease costs, increase safety, and improve global competitiveness."
Image: PhotoSpin