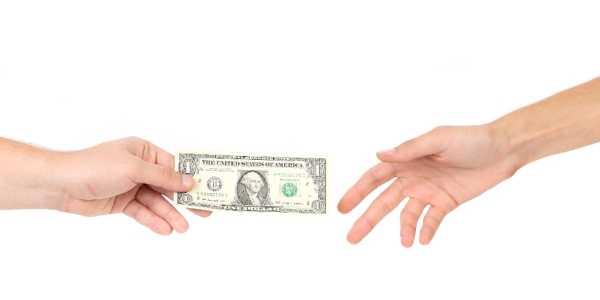 Throughout the country, thousands of low-wage workers have been protesting their low-wage jobs: from fast food to our nation's airports. Politicians and regulators seem to have heard the airport contract workers and have passed -- or are in the process of passing -- higher minimum wages.
While federal minimum wage laws apply to all workers, many municipalities have enacted their own minimum wage standards which affect local airport employees. However, some contract workers are excluded from municipal minimum wages laws including:
Baggage handlers

Skycaps

Cabin cleaners

Check-point screeners

Security officers
Some wages are even decreasing. A 2013 study from UC Berkeley found that the average wage of baggage handlers, for example, declined 45% over the last 10 years. Declining wages increase turnover and could pose a security hazard as a result of employees performing sensitive operations and/or with direct access to secure locations becoming easy targets for anyone looking to bypass security procedures.
In response to the pressure that has been mounting, airports from John F. Kennedy (JFK) to Seattle-Tacoma (Sea-Tac) have been taking action to extend living wage minimums to thousands of contract workers. In April, the Port Authority of New York and New Jersey voted to increase the minimum wage of 12,000 contract workers making less than $9 per hour. More recently, the Port Authority announced that the minimum wage would go into effect on July 31 and increase again in February 2015 to $10.10 per hour and annually thereafter per the Consumer Price Index.
Broward County Commissioners overseeing Fort Lauderdale International Airport (FLL) also recently sponsored a resolution to change the pay scale of low-wage contract workers after two such employees were almost hit by lightning. "…Airport workers who are paid poverty wages keep this major travel hub running smoothly through all sorts of conditions" said Helene O'Brien, Florida's district director of the Service Employees International Union.
"To me, this is more than an economic issue," said Broward County Commissioner Kristen Jacobs after the resolution was passed, "it is a moral issue."
Philadelphia (PHL) has also joined the growing list of airports increasing wages and benefits to contract workers. It recently announced plans to raise the contract pay rate from $10.88 per hour to $12 per hour starting next January or whenever a contract is renewed after that date. While some low-wage contract workers are not thrilled with the stipulation that wage increases don't have to go into effect until contracts are renewed, the executive order, which comes from the Mayor's office, is more than a gesture for living wage advocates, it represents real progress.
While much of the recent changes to minimum wage standards for airport contracts has been focused around the East Coast, The Port of Seattle, which oversees Sea-Tac, recently announced a proposal to increase the minimum wage to $13 per hour by January 2017 through a series of small increases, starting in January 2015.
The move comes after courts ruled that the contractors are not subject to the city's $15 per hour minimum wage law. Although Washington has the nation's highest minimum wage at $9.32 per hour, the Port pushed for more saying the move would benefit workers as well as business in terms of lower turnover. When San Francisco's airport (SFO) increased their hourly wage from $6.45 per hour to $10.00 per hour several years ago for security screeners, they found that annual turnover dropped 76%. The proposal, if approved, would impact 14,000 low-wage contract workers at Sea-Tac.
As the economy continues to improve, airport contract companies can expect the living-wage trend to continue spreading throughout the nation's airports.

Image: PhotoSpin