To ensure ongoing compliance with the Immigration and Nationality Act (INA), employers are voluntarily conducting internal audits of Forms I-9 though they are not required by law.
"Guidance for Employers Conducting Internal Employment Eligibility Verification Form I-9 Audits" goes over the who, what, when, and why of Form I-9 Audits in a very detailed and easily understood manner. Read below for a brief overview.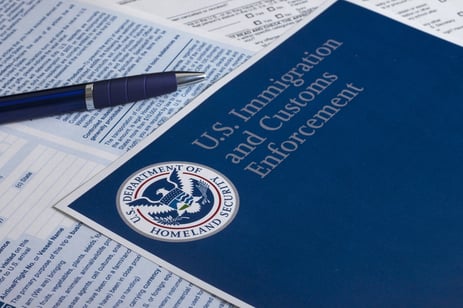 Why
Form I-9 Audits are done to verify the data and information on file is true and every employee is working legally. If multiple discrepancies and errors are found, it may be necessary to retrain the Human Resources department on the right documentation and what sections must be filled out.
What
The Form I-9 Audit is done to verify employment eligibility and to update/fix any deficiencies the employee or employer may have made at the time of completing the I-9. The attached guidance goes over every scenario of deficiencies and how to fix them. For example,
"An employer may only correct errors made in Section 2 or Section 3 of the Form I-9. The best way to correct the form is to:

Draw a line through the incorrect information;

Enter the correct or omitted information; and

Initial and date the correction or omitted information."
Who
To prevent any penalties for violating the employer sanctions provision and the anti-discrimination provision of the INA, internal audits should not be performed due to race, religion, or citizenship of any employee. Language should also not be the basis for an audit, and if there are employees who need help with any paperwork deficiencies, a translator or preparer is allowed.
When
An employer choosing when to conduct an audit must be conscious of events and incidents leading up to the audit as it may be perceived as discriminatory.