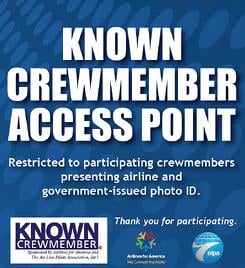 Have you seen this sign?
The Known Crewmember program is available for air charter opertors and their flight crews all around the United States. More than 185 air charter carriers and thousands of their pilots are using the system today.
Your fellow crewmembers would love to hear your feedback.
Please post comments to inform your community below.