Is Your Substance Abuse Policy Ready?
Companies have a vested interest in maintaining a safe setting for their employees, clients, and customers while protecting the company property, equipment, operations and profitability. A compliant Substance Abuse program is a critical component of your company's safety goals. Now is the perfect time to take out the policy, dust it off and make certain that it is up to date with all Federal regulations and state laws for 2017.
Remember….
The first and most important component in a successful drug
testing program is the implementation of a well-written, user-friendly, comprehensive policy that encompasses all the applicable state laws and federal regulations governing how employers conduct drug and alcohol testing. The Department of Transportation (DOT) and many states require that you have a policy prior to conducting any drug and/or alcohol testing. The requirements vary widely from state to state, by DOT modality and even change if you are taking advantage of the costs savings of the voluntary laws. Some examples:
What test types are allowed or prohibited (pre-employment, random, post-accident, etc.)

What types of specimens are allowed or prohibited (urine, hair, blood, etc.)

Specific collection site or laboratory requirements to be followed

Appropriate specimen cut-off levels

Applicable disciplinary actions for policy violations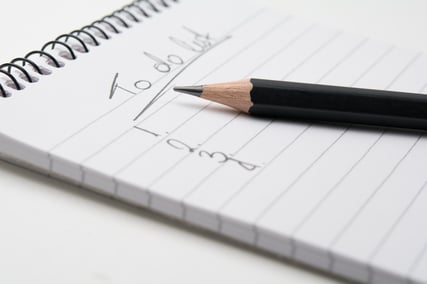 Overall, there are more than 20 states that mandate companies to follow specific testing rules, and five federal DOT Agencies and United States Coast Guard (USCG) that define the policy language and procedures that must be in place regarding the drug and alcohol program. In addition, to be eligible for certain benefits or protections with regard to drug and alcohol testing, eployers in particular states may voluntarily decide to comply with the applicable statutes to obtain the offered benefits or protections accordingly. For instance;
There are 12 states that offer W.C. discounts if their program follows specific rules.

50 states and/or cities allow a reduction or denial on W.C. claims if an employer wishes to implement testing under the state voluntary law, and;

36 states allow the same for unemployment claims.
Companies have saved thousands of dollars in insurance premiums and compensation costs by knowing and following the voluntary laws available to them.
From the outside, a policy may seem like an overwhelming task, but a thorough policy will serve as the foundation to a successful program and is the most valuable tool used to assist in managing a drug-testing program. Most often, once a client develops their policy they assume it is once and done but that can be a costly mistake. Each year there are changes and cases that impact policy compliance. An annual policy review is an important step, and many employers use the policy updates as a reminder to have regular staff and management trainings to recognize the signs of drug use in the workplace.
The management of the policy plays a significant role and is "key" in creating efficiencies and consistencies to protect against potential litigation. In short, the purpose of the policy is twofold:
To incorporate language to comply with the rules and guidelines that are required to meet distinctions of the law; and

To craft the policy as an educational means to assist managers to deliver the intent and purposes of the policy, a clear message to employees that use of alcohol and drugs in the workplace is prohibited, and the consequences for engaging in such prohibited conduct.
Reviewing and updating your policy may not seem like a top priority, but keeping it on your year-end calendar and keeping it in your budget each year can save you time and money!