A recent rash of proposed civil penalties is showing that training and safety measures taken by operators is still not meeting the Federal Aviation Administration's (FAA) expectations or mandates. From allowing mechanics to operate without proper training to gaps in drug and alcohol programs, to improper repairs, aircraft operators have some work to do to in the eyes of the FAA.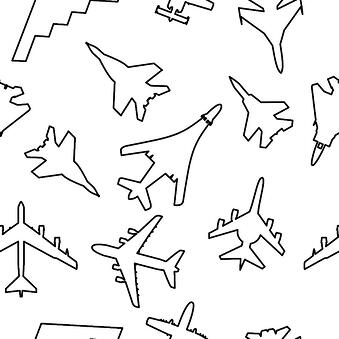 Missed Trainings
In September of 2014, the FAA proposed a $425,000 civil penalty against Gulfstream for allowing mechanics to service aircraft without completing their required trainings. According to documents, FAA inspections in November 2009 and March 2010 found that Gulfstream mechanics did not complete their required training, yet were allowed to continue to repair aircraft. A follow up inspection several months later found the corrective measures Gulfstream enacted were incomplete.
"Training is a critical component of a safe aviation system," said FAA Administrator, Michael Huerta.
Gulfstream spokeswoman, Heidi Fedak, said the issues were, "largely administrative" and that safety was never compromised. However the FAA disagreed, saying in its filing that safety was in fact compromised because mechanics maintained craft without the required trainings.
While this $425,000 fine represents a drop in Gulfstream revenue, which was $8.1 billion last year, it illustrates the importance of complying with training mandates and implementing a proper training program of initial and ongoing training for all employees.
Gaps in Drug and Alcohol Misuse Program
Earlier this year, the FAA imposed a $300,000 civil penalty against SkyWest after the airline proactively came to the government to reveal problems with the implementation of its drug and alcohol testing program.
According to the filing, 150 SkyWest employees (or about 1.4% of employees), were not included in the random drug-test pool. In addition, two applicants were hired to perform safety sensitive roles even after they failed to pass their drug test. While the airline brought the gaps to the FAA's attention, it did not save them from being penalized for improperly managing their drug and alcohol misuse program. In response to the penalty, SkyWest spokesperson Marissa Snow, said, "We are extremely disappointed with the FAA's decision to impose a penalty for a self-disclosure."
Improper Repairs
In July of this year, the FAA proposed a $12 million civil penalty against Southwest Airlines for making repairs without following required safety procedures. Although the repairs were done by a contractor, Aviation Technical Services, oversight of the repairs and responsibility is still that of Southwest Airlines.
The filing alleges that the "makeovers" of 44 aircraft in 2006 were executed in a way that had the potential to present safety issues. These improperly executed repairs including not stabilizing airplanes during repairs and not following adequate protocol for securing components together.
"Safety is our top priority," said U.S. Transportation Secretary, Anthony Foxx, "and that means holding airlines responsible for the repairs their contractors undertake."
A similar, but smaller fine ($132,000) was proposed last month for Mountain Air Cargo for improper repairs to an aircraft door and then operating the aircraft for almost two months in 2012.
These fines for improper repairs aren't just for airline companies. In February, Sierra Academy of Aeronautics, a small flight school in California, faced a $204,000 civil penalty because mechanics did not inspect the school's nine airplanes in compliance with FAA regulations.
"The FAA views maintenance very seriously," said Huerta, "and it will not hesitate to take action against companies that fail to follow regulations."
Adequate training, properly implemented programs, and well-managed repairs will not only increase safety but also keep operators off the FAA's civil penalty radar.

Image: PhotoSpin