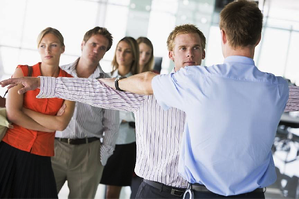 In September of this year, the Government Accountability Office (GAO) issued a report criticizing the effectiveness of the Transportation Security Administration (TSA) and specifically its Secure Flight program. The report found that while procedures for screening were in place, some screeners did not follow these procedures, causing screening errors, and that the TSA had no system to evaluate the causes of these errors.
Without a review process in place, the risk of the same errors being made repeatedly is real and could cause security gaps and discriminatory practices, making some question the economic benefit of the TSA altogether. The GAO's report may have shone a light on the TSA's need to update its security procedures.
The Secure Flight Screening Process

TSA screeners are trained to check passenger names against the No Fly, Selectee List, Terrorist Screening Database, and PreCheck lists to quickly identify known high and low risk passengers based on their names. In addition to checking names against various lists, screeners are also trained in SPOT, Screening of Passengers by Observation Techniques, in order to identify potential threats based solely on behavioral cues.
Problems with Subjectivity

Because SPOT is based on subjective criteria that is open to interpretation, it is bound to have problems. In a different report last November, the GAO recommended the TSA limiting future funding for SPOT because the procedure's effectiveness could not be measured.
Deciding what behavior constitutes "suspicious" vs. "normal stress" is in the eye of the beholder and while the GAO admitted the idea of SPOT has the potential to improve security, it did not see how the TSA could use it to detect passengers who pose a security risk based on any measurable, objective criteria. September's report echoed this sentiment and once again advocated against continued funding of the program that has cost more than $878 million since launching in 2007 and employs 2,800 TSA personnel.
"We completely support defunding it," said Maya Berry, executive director at the Arab American Institute in a letter to Homeland Security Secretary Janet Napolitano, "It's discriminatory in nature and terribly ineffective."
Rather than discriminating against passengers, the American Civil Liberties Union is claiming that these subjective behavior screenings are allowing TSA screeners to give preferential treatment to government employees and politicians without being prescreened in a program like the PreCheck program.
Full Body Scanners

In August, nine researchers from UC San Diego, University of Michigan, and Johns Hopkins conducted a study to determine if the TSA's full body scanners, Rapiscan Secure 1000, were effective in detecting potentially harmful items. The researchers concluded that while the Rapiscan was effective against "naïve adversaries, fundamental limitations of backscatter imaging allow more clever attackers to defeat it."
When the $1 billion program to deploy Rapiscans to airports across the nation began in 2009, privacy and health concerns were trumped by the TSA's claim that the machines were "the best opportunity to detect metallic and non-metallic anomalies concealed under clothing without the need to touch the passenger." After this recent study, some are wondering if it's time to retire the machines.
No System For Identifying Problems

Perhaps the biggest finding from September's GAO report was that TSA does not seek out underlying causes of screening errors and does not have procedure for evaluating root causes of these errors. In addition, the GAO found that the TSA does not have "timely and reliable information" on all mistakes made under the Secure Flight program so systematic screening errors cannot be identified and problems cannot be immediately addressed. Without the ability to identify root causes of screening errors or access to real-time information, it is difficult to imagine the problems getting corrected on their own.