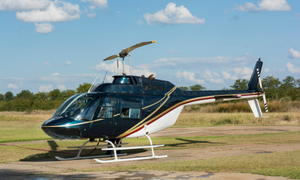 Published by FBI 16 March 2023
There are several motives that may play a role when someone targets an aircraft for theft. The person may be looking for equipment to steal or to steal the aircraft itself. This is why it is so important for aircraft owners and operators to take every measure to deter these types of acts.
A helicopter was recently damaged after someone attempted to steal it. Other helicopters were also victims of illegal entry. It is unknown how the person accessed the aircraft.
To read this news release, click here.