What is Crew Pay and how does it work?
---
Many companies manage their airplanes and crew by dedicated crew credit cards. Crew Pay gives you the option to have a Crewmember use their Crew or personal credit card to pay for their Known Crewmember Badge.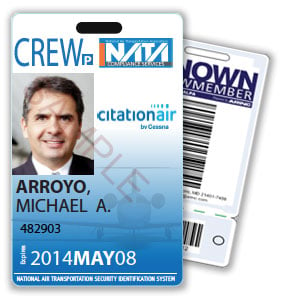 How to Enable Pilot "Self-Pay" for your crew.
1. Log-In to https://secure.natacs.aero/member_login.asp.
2. Click on your Known Crewmember Portal button
3. Review the Requirements Notice and Agree to Proceed
4. Click on Dashboard
5. Click on "Enroll Employees in Program"
6. Select the employee(s) you wish to enroll in "Self-Pay" (aka "Self-Enroll"). Ensure the email address for that employee is correct or edit to update and save.
7. Click on "Approve Employees to Self-Enroll". The employee(s) will receive an email notifying them that you've enabled their "Self-Enroll/Self-Pay" option.
The Aircraft Operator Security Coordinator (AOSC) Can Login Here to Start