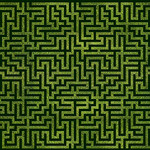 In the last couple months we have spent some time talking about aviation security training. We have talked about who needs to take training and who is commonly forgotten. This month we focus on more of the economic consequences of training and what can be done to minimize those.
Now that you know that you will need to have a security training program and who you will need to train, the next thing that you have to worry about is the content. You need to consider how you will get all the content, who will monitor for changing content and who will deliver the content. From there, you need to be cognizant of who will be maintaining the records and monitoring who needs to take recurrent training and when. All of these tasks add work to your already busy day!
The most logical way to acquire the proper content and ensure it is properly monitored is to hire a content expert. This would likely be a consultant who you hire who knows the regulations and monitors any and all changes. If you pay them enough, they may write the content or you will need to hire a training consultant to do that. You likely have some office staff and you can possibly add the training records maintenance and monitoring to their daily tasks, but this task is likely an infrequent one and one that can be missed if things get busy. But development of a customized security training program could cost upwards of $10,000 for content, plus costs to have an instructor deliver the training or a programmer develop an online training program. In the end, costs to develop a customized training program could easily exceed $20,000.
As you can see, those costs add up quickly. When you consider the cost per employee, this can look even more ridiculous for small companies or flight departments. Consider outsourcing your training as an economic option! We have put together a white paper (Link to the white paper) that talks about reasons you should consider outsourcing. Chief among those reasons is the efficiency that outsourcing can provide your company.
The cost of outsourced training varies wildly. Many companies charge per employee per training with costs around three hundred dollars. We just launched a new training cost system that is an all-you-can-train model for your entire company so this can help dramatically lower the cost of training and make the optional trainings even more logical for your company.
Outsourcing your training is the quickest and easiest (and cheapest, for the majority) way to maximize the efficiency of the training. However, this isn't the only way to maximize the efficiency of your training program. Below are three of the other ways that you can make your training more efficient.
1. Do all your training and recurrent training at once
This means you should try to have all your training occur in a specific month (say March) and then require the training be completed again the following year by the end of the first quarter. If your security training is online, this will be relatively easy but if you have to hold courses, this may be more complicated but could still be done with trainings being on the last Wednesday of the three months preceding the due date. You will have to train new hires as they come on but then have them take their recurrent training at the beginning of the New Year so they all get on the same schedule.
2. Have a training champion
One way that you can make training a bit more efficient is to put it into someone's job description. This person would need to be in charge of all records retention (including knowing what needs to be retained and what doesn't need to be retained), course upkeep (making sure the content is current and accurate), and following government regulations to a "t" (because the regulations can get complicated and confusing quickly). This will mean you will need to make sure the individual deemed training champion would have adequate time but by making this clearly one person's responsibility, you are more likely to get good results.
3. Have courses that build on one another
When it comes to developing your courses, develop the general course that everyone will take then add on sections for those positions that need additional training. This will help keep you from having to design multiple courses that cover the same information.
These are just three of the more common ways to maximize the efficiency of you training program. Obviously, you will get a more streamlined and efficient training program by outsourcing. If you still don't know why it may make sense for your company to do so, download our free white paper on the topic and see if this is the right way for you to go. If not, that is ok and these tips should help you. If you have any more ideas, add them in the comments section and we can take a look to see what we missed or what your thoughts are. Be sure to catch up with us next month when we talk about some of the regulatory issues surrounding aviation security training.