2013 has been a budgetary year to remember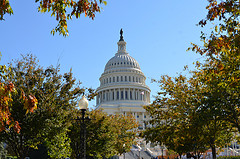 for aviation. Granted, so far, those reasons have been anything but positive. We started with sequestration in the beginning of the year threatening to shut down 238 air traffic control towers, cause lengthy delays at airport security and even kept any branch of service from preforming at air shows around the country. Now, only seven months later, we are met with another budgetary concern; the government shutdown. We have taken a look at what will be suspended and what will continue to operate to try to help you plan with as much care as possible.
Let's start with the good news. There are a lot of things that aren't shutting down in the government shutdown. Air traffic control towers will still be operating and there will still be air traffic control safety oversight, albeit in a limited capacity. Airport inspections will still be happening. Airmen medical certifications and Air Traffic Control Specialist medical clearances will still be going through. The TSA isn't expecting any delays in vetting and adjudication of Security Threat Assessments (STAs). Flight Standards field inspections will still happen as will hazardous materials safety inspections. Research, engineering and development funded by multi-year appropriations will still continue. And, any on-call accident investigations will be alive and well.
This should help to keep your operations running fairly smoothly. However, there are some areas that are going to see suspended activities.
First, while the government is shutdown, we won't see any new aviation rule making. NextGen development is put on hold. This means development of safety standards and development, testing, and evaluation of NextGen technologies will be put on hold. Facility security inspections, evaluations and audits are also in a holding pattern. In general, things that are funded on multi-year appropriations are still good but those that are not or are funded from the general fund will be put on hold. This means budgeting functions except for what is necessary to provide necessary services to offices funded through those multi-year appropriations will be put on hold. Air traffic performance analysis is also suspended. Some of the security functions will slowly come back if this is a lengthy shutdown.
From an overall economic standpoint, if the shutdown isn't too long, there shouldn't be a huge impact but if the 15,500 FAA employees are kept out of their job and kept from earning their paycheck for an extended period of time, spending overall could drop, which could slow the economy down a little bit.
The length of the shutdown will be the main determinant to how big many of the impacts are. If the shutdown is short, there shouldn't be much impact in the day to day operations of your business. However, if you are feeling the crunch more than we are anticipating or see something big we missed here, feel free to let us know in the comments section down below!