Download your security training whitepaper to make your training more efficient and cost effective!
As a leader in your company, getting your security training to follow all the rules and regulations while keeping it up to date while making sure it stays current can be challenging, not to mention costly.
Outsourcing your security training my be the solution to your problem.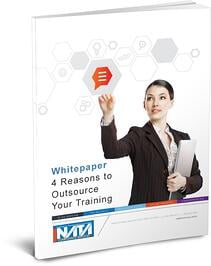 In this whitepaper, you will learn about:
Signs that your training program could be costing you money
Reasons that outsourcing your training makes sense
What to look for in outsourcing your training
How to make the switch
Downloading our free white paper will help you make your company more efficient and save you money!